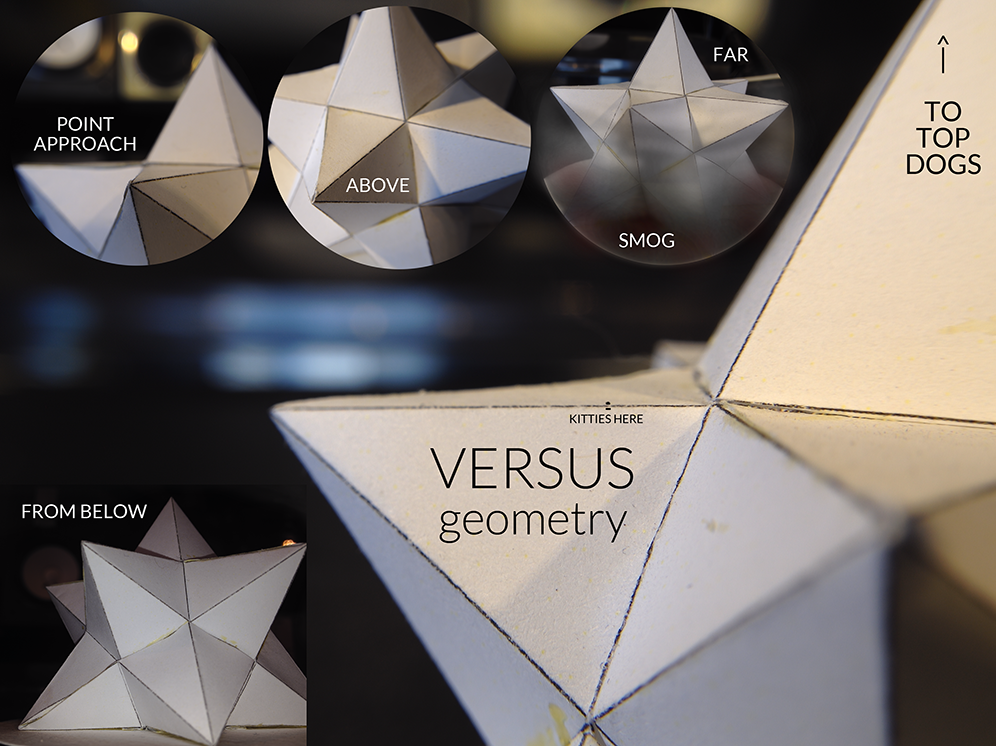 Here's the reference I promised my Minecraft friends: we are building sets for the Tales Of Versus comic. On the TBAC Minecraft server, there is part of just one point of this titanic structure (to be expanded as much as we can, or as much as people feel like if building huge stone shapes is their thing). I'm working out what the kitty character's place will be like, and their immediate environment.
We need their digs (and workplace ;) ), some kind of boulevard-in-the-sky contained entirely inside the structure covering LOTS of levels, and a way to flee into the heart of the thing. Higher-up areas get larger rooms (still pretty limited) and as you go lower in the structure, the rooms get smaller and smaller and the environment more and more cramped and nasty with less big expansive spaces.
This is class-oriented: 'top dogs' get better spaces (especially up near the peak of that central vertical point!), the top deck of the thing is commerce and industry, and residential makes up the bulk of the structure (by volume, a far larger area than the top point).
I don't need to build the whole thing, though, this is reference for the Minecraft folks and myself. Bear in mind that there are HUGE unobtanium beams along all the edges reinforcing the structure, and all through it. This thing is the size of a whole city, but can take roughly the equivalent of a Cat 7 hurricane, winds of 300 mph, and does. Hence, unobtanium and the mechanical structure of the thing consisting of immensely strong beams right down to the ground, rather than a 'skyscraper' design. Those all got blown over centuries ago, on this planet.